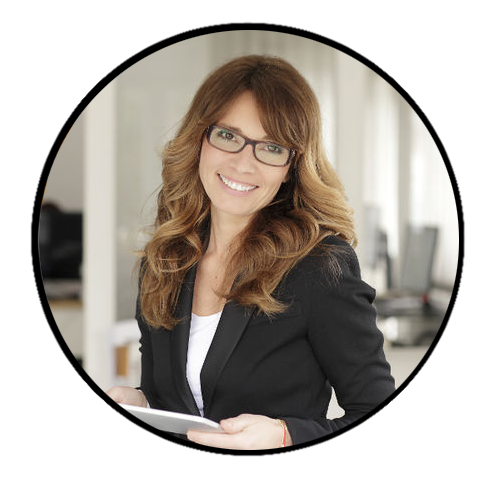 You are, smart, creative, highly educated, and extremely talented.
You have an amazing sense of humor.
You are energetic, FUN, spunky, and loving.
You are a brilliant artist, writer, photographer, entrepreneur, or medical professional.
You achieve outstanding success in your career, and you beat yourself up for not being able to organize a closet.
You would much rather attend a concert, play with your kids, or have root canal than organize a room, keep track of papers, or balance a checkbook.
You love to try new things and start projects (and not finish them).
You have tons of interests and all of the supplies and equipment to pursue them, and you get bored after a few (days, weeks, sessions).
You get so wrapped up in an activity that hours can go by and you don't even notice, and you procrastinate forever something mundane.
You don't think inside the box.
You are going through your very exciting life like a whirling dervish, leaving a sea of unopened mail, washed but unfolded clothes, unfiled tax returns, and misplaced items in your wake.
You make appointments, forget them, and arrive late when you do remember them.
You are out there changing the world and daring bravely. So what if the dishwasher isn't loaded?
You may not be able to initiate an activity or project.
You may be able to start a project, get through Steps 1, 2, 3, and 4, and you just can't get through Step 5, the crucial step that will get the project done.
You are not a one-size-fits-all person. Why partner with a one-size-fits-all professional organizer?
Does any of this sound like you?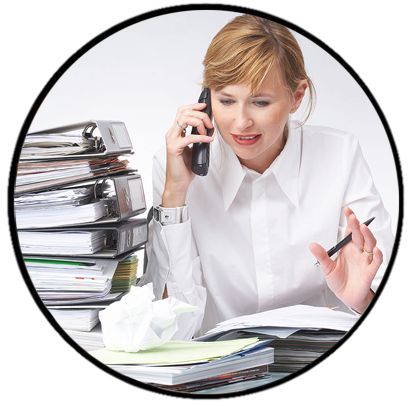 What YOU Need Most Right Now is a BRIDGE that connects "I can't do this" to "I did it!"
You Need Let's Get Organized!
LGO

specializes in creating unique, customized, sometimes wacky solutions to
fit the needs of our unique, wonderful, and incredibly gifted clients.
LGO

is the solution to help you find your keys, get to appointments on time,
file your tax return before April 15th, get the laundry done, the dog walked,
the groceries shopped, the mail opened, the bills paid, the house organized,
and the tons of little things that may go undone because you're out there being your brilliant self.
One of our mantras is

"Do what you do best and delegate the rest."




LGO

loves to do the things you hate to do. Let us do what we do best,
so you can do what you do best.
"(You) helped to kickstart my desire to REALLY get organized"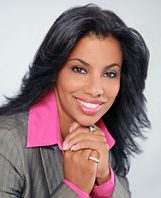 "Dear Gayle, Your time with me helped to kickstart my desire to REALLY get organized and to simplify my life. I just spent a whole day working with my bookkeeper getting my finances in order to prepare for all the new business and income I will manifest this Fall. Thank you so much!"
Arlene Vasquez Washburn, CMM, Blairstown, NJ, AVConnexions
www.AVConnexions.com
"

We couldn't be happier with this project!!!!!"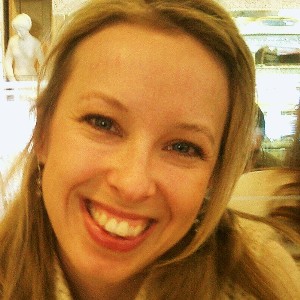 "Gayle, Carrie & Robin! Your team of ladies are amazing! We couldn't be happier with this project!!!!! Thank you so very very much for simplification!!! Can't wait to see you again!!!!"
Gina & Matt Benkendorf
Madison, NJ and Ft. Lauderdale, FL
Yoga instructor and hedge fund manager
"You have helped me without judgment, and truly with a passion"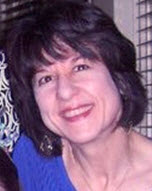 "Gayle, I think you are an amazing woman, an amazing organizer, an amazing creative mind, and a beautiful person to boot! You have helped me without judgment, with patience, with empathy, and truly with a passion for helping people find their way through the ordinary messes of life! I have only amazing, positive, and fabulous things to say about LGO, your style, your work, and your ability to make what I call "ugly work" palatable and, dare I say, fun! I have worked with every member of your team, and I love all of them. You've helped me with my office, financial organizing, basement, bedrooms, closet, and even with preparing to move. I'm grateful for your help and expertise. Having someone organize with me makes the time go faster, and the project gets DONE. And we do a ton of laughing! Thanks, Gayle, Carrie, and Robin!"
Linda Mitchell, LMT, Montvale, NJ, Massage & Whole Body Health
www.lindamitchellmassage.com
"The office looks beautiful, clean, and uncluttered… "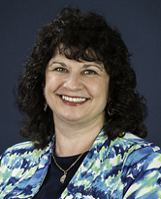 "Gayle came into our healthcare office to help us organize the front office, patient and storage areas, so we could be more efficient and less cluttered. We had been in the space for several years and hadn't adapted to the changes that a growing practice demanded. We love our space, but it wasn't working as well anymore. Gayle was able to assess the situation, make suggestions and help us to stage the needed changes without overwhelming me or the staff. The office looks beautiful, clean, and uncluttered, but still welcoming and warm. She will do the same for you! Thanks, Gayle!"
Dr. Carmel-Ann Mania, Hackensack, NJ, Chiropractor
www.drmania.com