Can you answer "Yes" to any of these questions?
Have you been disorganized most of your life?

Does being disorganized undermine the quality of your life?

Have you "tried everything" and nothing seems to work?

Do you expect to continue being disorganized without outside help?
If so, you may be

Chronically Disorganized.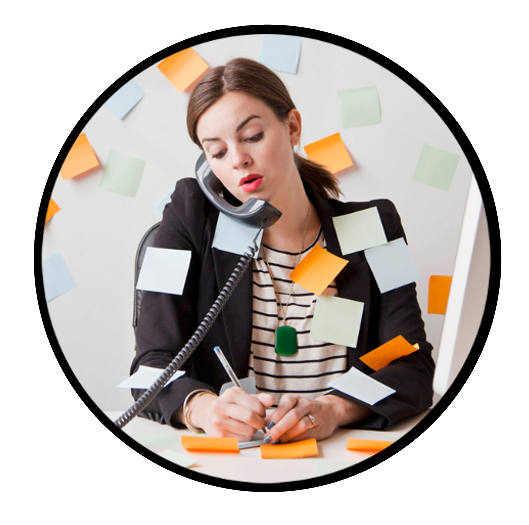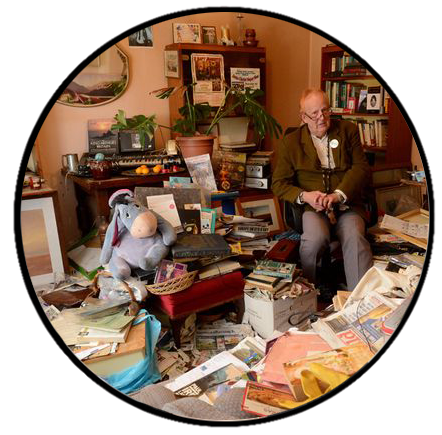 What is CD?
Chronic Disorganization (CD) may mean a number of things.  Some of our clients may have…

ADHD and not know it

A traumatic brain injury or other neurological impairment

Lived through the Depression

Experienced a life trauma that made their former organizing systems useless

Never learned organizing skills at home, school, or work.
How We Can Help
Let's Get Organized can help by designing and implementing unique and creative organizing systems that work for you.  We get to know you – how you think, feel, and process information – so we can suggest solutions that are easy for you to maintain.  There is no one-size-fits-all, now-and-forever organizing answer; getting and staying organized is a customized process that may need ongoing support from an outside party: your Professional Organizer.
We are compassionate, non-judgmental, and patient.
You set the pace and make the decisions.
We love you through the process.
Stop the frustration.
Level III: CPO-CD®
Gayle M. Gruenberg, Chief Executive Organizer of Let's Get Organized, is a Certified Professional Organizer in Chronic Disorganization
(CPO-CD®), awarded by the Institute for Challenging Disorganization.  
The CPO-CD® credential is awarded to a professional organizer who has been educated in depth on the issues of chronic disorganization.  
The CPO-CD® student spends 17-20 months studying and applying this learning in practical application with current clients.
(Courtesy of ICD website)
Level II: Specialist Certificates

Chronic Disorganization

ADD (Attention Deficit Disorder)
Level I: Certificates of Study
Chronic Disorganization

Basic ADD Issues with the CD Client

Client Administration

Basic Hoarding Issues with the CD Client

Learning Styles and Modalities

Life Transitions

Basic Mental Health Conditions and Challenges Affecting the CD Client

Basic Physical Conditions Affecting the CD Client

Time Management and Productivity