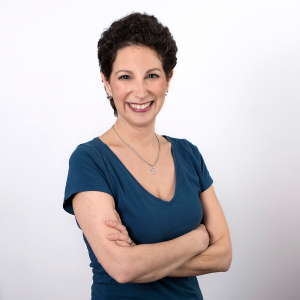 GAYLE M. GRUENBERG, CPO-CD®,
Chief Executive Organizer
Gayle M. Gruenberg, CPO-CD® is the heart of Let's Get Organized. Gayle founded Let's Get Organized in December 2003, after several years as a CPA. Her warmth, compassion, and love for her clients have since built the company into a nationally recognized organizing firm.
Gayle founded and served as three-term president of the Northern New Jersey chapter of the National Association of Professional Organizers. She is an active subscriber of the Institute for Challenging Disorganization (ICD) and holds three levels of specialization, including Certified Professional Organizer in Chronic Disorganization. Click Here to see Gayle's credentials.
Gayle is a sought-after speaker, addressing organizing issues faced by those who are experiencing life transitions, CHAOS ("Can't Have Anyone Over Syndrome"), or who are managing brain-based organizing challenges.
Gayle is the proud parent of 2 wonderful teens.


CARRIE COOPER,
Organize a Difference, Associate Professional Organizer
Carrie is the soul of Let's Get Organized. As an independent professional organizer, Carrie is passionate about serving others through her love of organizing. Carrie aims to transform not only spaces, but in the process of understanding the root causes of disorganization, to transform lives as well.
Carrie is a member of NAPO, ICD, and Faithful Organizers. Carrie holds a B.S. in Health Education and recognizes how being organized is an essential part of healthy living, especially as the parent of 6 children!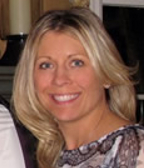 ROBIN POLICASTRO,
Junior Professional Organizer
Robin is the central nervous system of Let's Get Organized. After many years in IT, Robin decided to stay home to raise her 5 sons.
She has recently joined the LGO team and is our go-to person for technology organizing.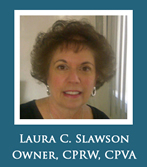 LAURA C. SLAWSON,
CPVA, The Creative Edge LLC, Certified Professional Virtual Assistant
Laura is the backbone of Let's Get Organized. She is the "organizers' organizer," supporting the LGO team behind the scenes. Laura has over 25 years of corporate executive administrative experience.
She is a Certified Professional Virtual Assistant and member of IVAA, the International Virtual Assistants Association. Laura has a love of organizing and implementing administrative tasks. Laura increases our busy days by another 8 hours!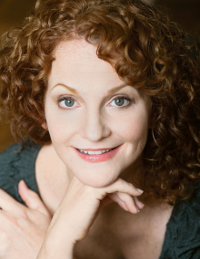 LINDA GABLER
Linda is an independent organizer and the founder of ORGANIZING TOGETHER, a professional organizing service that focuses on working with clients to develop systems that work with their unique and individual needs.
Her background as a Broadway performer and also as a Tour Manager have provided her with a loving and personable ability to guide clients toward order and calm.
Linda is a member of NAPO and a Chapter member of NAPO-NNJ. She is also a dog-lover, having two German Shorthaired Pointers of her own.
ADDITIONAL RESOURCES
Let's Get Organized has also assembled an outstanding team of professionals whose top priority is our clients' ease, comfort, and delight. Whether you need one of our organizers, a financial manager, a concierge, a lifestyle consultant, or a construction professional, we are your go-to source.
Our team will treat you like a member of the family, encouraging and motivating you to maintain your organizing success, keeping you from becoming overwhelmed and stressed, helping you stay financially solvent, and making sure your project exceeds your expectations.
You Need Let's Get Organized!